*ISOBUS                             *GIS data                           NMEA positioning             Terrain

Control.                              Import/Export                    Info Transfer                      Compensation
.         
*U-turn                               Vision-based                    Remote Control &              Online

Auto-driving                      Precision Farming           Unmanned Mode               Support & OTA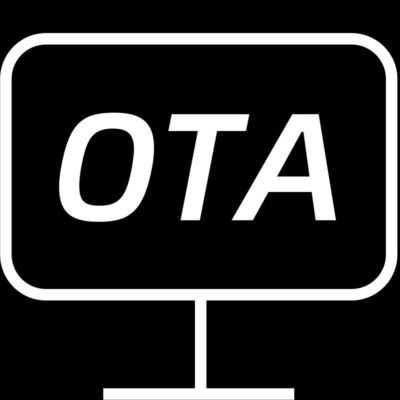 ISOBUS CONTROL
It is a compatible application control that allows software, vehicles and implements, regardless of their brand, to "talk" to each other. Real-time status is provided, such as seed storage in equipment, giving you a greater control of inputs for making better investment decisions!
---
GIS Data Import/Export
Field information can be edited and imported into FJD devices,
and the historical operation data from other devices can be imported using the data transfer function.
Terrain Compensation
Terrain compensation calculates the difference between the GPS antenna's location and the actual desired position of the vehicle's center point on the ground, no matter what slope the vehicle is on.
Auto steering Kit uses an IMU sensor to calculate the actual position of the vehicle to help minimise skips and overlaps in areas with rolling terrain, slopes, and rough ground.
Area Metering
The latest system calculates the area of auto and manual operation respectively, and the corresponding operation tracks are shown by different colour shading, which leads to more targeted and accurate calculation of operation area.
Auto operation area
Manual operation area
Start
End
U-turn Auto-driving
Under low speed U-turn auto-driving mode, the operator only needs to step on the brake when reaching a turning point, then the vehicle is able to automatically turn around without any manual operation.
AI Vision-based Precision Farming
Vehicle guidance uses vision-based deep learning for harvesters and sprayers to enable hands-free driving and column alignment. Crops and weeds could be differentiated by our technology to reduce the use of fertiliser and herbicide while maximising yields.
Powered by in-house developed AI cameras, vehicles can recognise every single plant in the field and apply corresponding measures to it.
| Items | Spec. |
| --- | --- |
| Model | FJ-A100 |
| Dimension | 198mm*100mm*75mm |
| Weight | 812g |
| Working Temperature | -20°C~70°C |
| FOV | Horizontal 87.5, vertical 47.5 |
| Upgrade | OTA |
| Light Detection | √ |
| Online Support | √ |
Remote Control & Unmanned Mode
Long-distance remote control enables vehicles to be controlled remotely or to enter unmanned mode. Safety comes first, millimeter-wavelength radar is activated to identify obstacles and raise the alarm.
Image-transmission Module & Remote Control
Centimeter-level Positioning
Sensor module ensures high precision and reliability,
GNSS antennas with ultra-strong and stable signal,
Accuracy up to 2.5cm at an average speed of 0.7-15 km/h,
Straight line or curve mode selected,
Any weather, anytime, anywhere, accuracy guarantee.
          Sensor Module                                GNSS Antenna
Extensive compatibility
Suitable for various brands of agri-machines.
Suitable for all fieldwork operations.